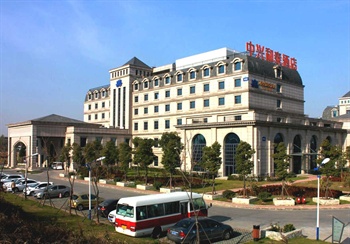 ZTE Hotel is a wholly owned subsidiary of ZTE Corporation, specializing in hotel investment management. Based on ZTE Corporation's global business travel and learning services, together with the rapid growth of China's tourism industry, ZTE Hotel creates a unique service value in the Chinese hotel industry.
At present, ZTE Hotel has operations and hotels in preparation in several cities across China, including Shenzhen,Shanghai, Nanjing, Xian, Sanya, and Heyuan. ZTE Hotel draws on its advanced management experience, and commitment to brand development and innovation to provide customers and guests with individualized quality services, and grow into China's leading learning hotel management company.
Nanjing ZTE Hotel Located on the green corridor in the south of Nanjing, software Avenue in Yuhuatai District has beautiful scenery and convenient transportation. It is adjacent to Nanjing South Station of Beijing Shanghai high speed railway, the largest high-speed railway station in Asia. It is 10 kilometers away from Xinjiekou in the center of Nanjing, 18 kilometers away from xinxinjiekou port, the most important inland trade port of the Yangtze River, and 20 kilometers away from Nanjing Lukou International Airport.